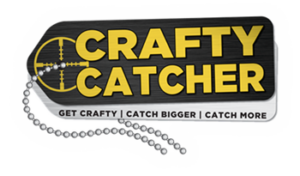 Crafty Catcher
At Bait Superstore, we are among the leading stockists of Crafty Catcher products. Purchase their boilies, baits and other products in quantities that suit you with free delivery.
Why choose Bait Superstore?
Low UK delivery with low minimum order
We will send you your order promptly with a low fee for carriage. What's more, spend only £20 and benefit from free UK delivery.
Safe, secure payment options
Pay securely with properly safeguarded personal details. Pay by credit or debit card or make a PayPal transaction with us.
Run by experienced anglers
We stock great angling products at Bait Superstore. The reason we know they are so good is because we are experienced anglers ourselves.
Stockists of leading brands
We bring together some of the top brands in angling together in one convenient store where you can take care of all your needs with a single purchase.
Loyalty discounts
Whether you are here to buy additives, hook baits, boilies or anything else, we will reward your custom with our customer loyalty programme today.
We beat eBay prices on numerous items
Whatever sort of product(s) you are looking for, the chances are you won't find it cheaper anywhere else. We beat over 200 products for sale on eBay based on price.
About Us
Bait Superstore is a leading supplier of angling products that serves the entire UK. We are run by experienced anglers so we know what we're doing.
Do you have a question or would you like advice on creating a specific bundle? If so, get in contact with us today.